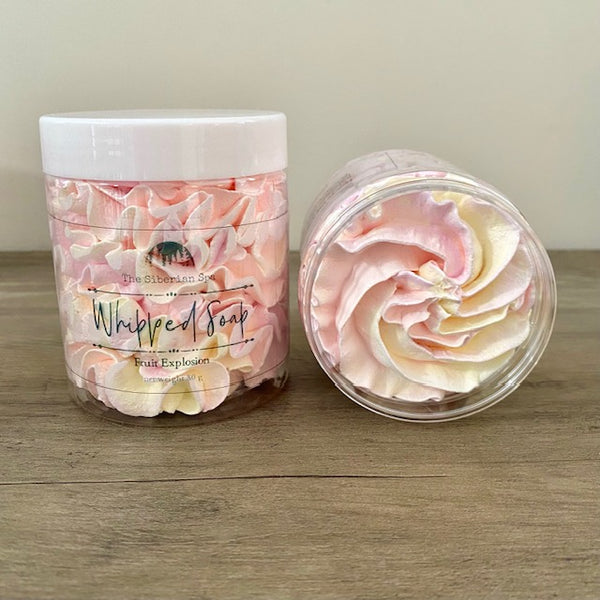 Looks like mousse, feels like mousse, smells like mousse and yes, it's for your body!
This luxurious, fluffy whipped soap is thick, creamy, and gently cleansing. It can be used as an elevated alternative to hand soap, body wash or face wash. It has a sweet, succulent fragrance of mixed fruits!
How to use:  Dispense a scoop in your bath sponge or hands and lather onto wet skin. Rinse with water.