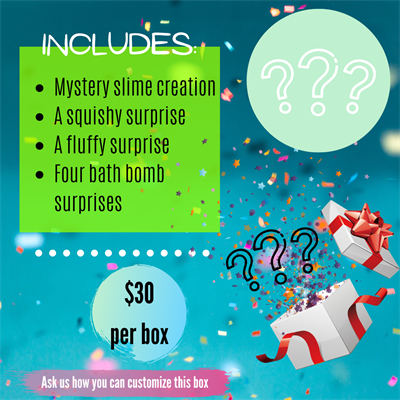 Unbox the mystery......if you dare!!! A gift set with mystery items that will surprise your littles.
Includes:
• Mystery slime creation
• A squishy surprise
• A fluffy surprise
• Four bath bomb surprises
All items come packed in a gift box with tissue paper and ribbon. If you would like to substitute products or customize this box, please give us a call at 905-239-4443.