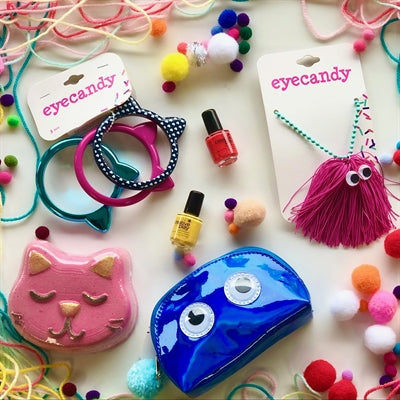 Unbox for a silly surprise! This creative Lil' Critter box comes with:
• Cat bath bomb
• Metallic critter pop pouch
• Critter pop plastic bangles set
• Critter pop necklace with rubber charm
• Two bottles of mini nail polish
All items come packed in a gift box with tissue paper and ribbon. If you would like to substitute products or customize this box, please give us a call at 905-239-4443.