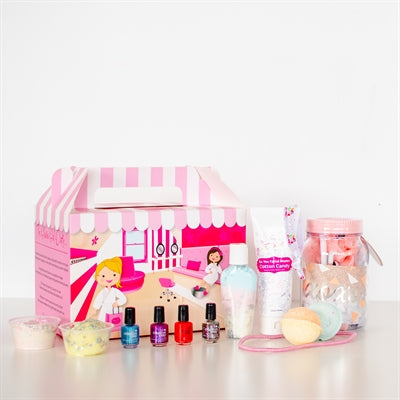 Take pampering to a whole new level with this ultimate spa experience! From face masks to manicures, we have the perfect spa day lined up for you. This spa kit is perfect to add on some pampering to any sleepover, birthday party, or just a mommy-daughter day. Includes:

Two velvet scrunchies

Two head bands 

Mani/pedi tools mason jar

All natural face mask (flavours: chocolate, birthday cake, cotton candy & banana split) 

4 mini bottles of nail polish

2 oz container of sparkling unicorn bath dust 

2 oz container of sweet sugar scrub

Bottle of rainbow shimmer lotion

2 bath bombs
This kit includes a video tutorial!