Summer Dreamsicle Spa & Craft Special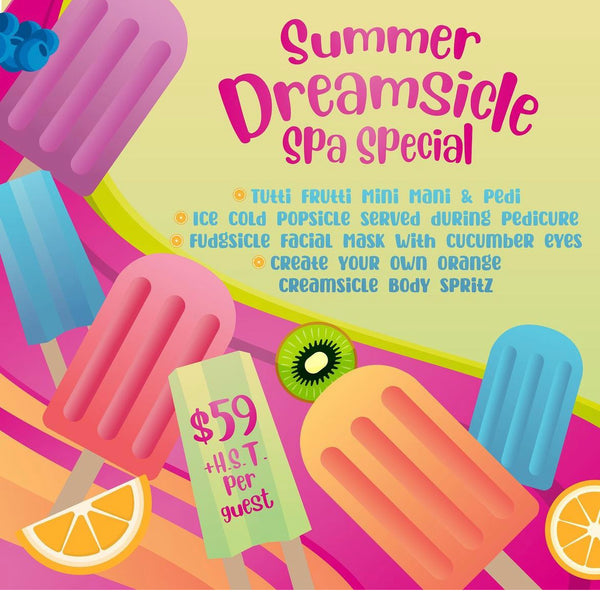 Enjoy the good life. This is what summer dreams are made of. 
Includes
Tutti frutti mini mani & pedi
Ice cold popsicle served during pedicure
Fudgsicle facial mask with cucumber eyes
Create your own orange creamsicle body spritz
Gender neutral options available. Please contact us for details.  

**Note:  We offer special pricing for larger groups. Be sure to check out our party packages too.**